LifeStar has built an awesome team of EMT's, dispatchers and administrative staff. Each employee shares the goals and objectives of the company and that is to become the best private provider in the region. As we continue to grow, we will add personnel in these positions.
Here are four principles that we ask our employees to follow: Be safe, be professional, be accurate and be flexible.
Safety for the patient and the employees is always our top priority.

Professionalism is expected at all times. Be courteous to our customers. Excellent customer service is what we strive for and we consider the customer to be the patient, their family and any medical staff that we encounter along the way.

Accuracy is very important in what we do. We strive to be accurate in our scheduling, documentation and compliance of regulations and guidelines.

Flexibility is always important. We understand that things can change and we need to be flexible enough to adjust without having a detrimental affect on the tasks at hand.
Applications received will remain on file with us and will be considered as additional positions become open. Individuals interested in applying need to submit an application and resume to:
LifeStar Emergency Services, LLC
3475 Myer Lee Drive
Winston-Salem, NC 27101
Application can be found here --> Application
For more information, email Jobs@LifeStar911.com or call 336-722-LIFE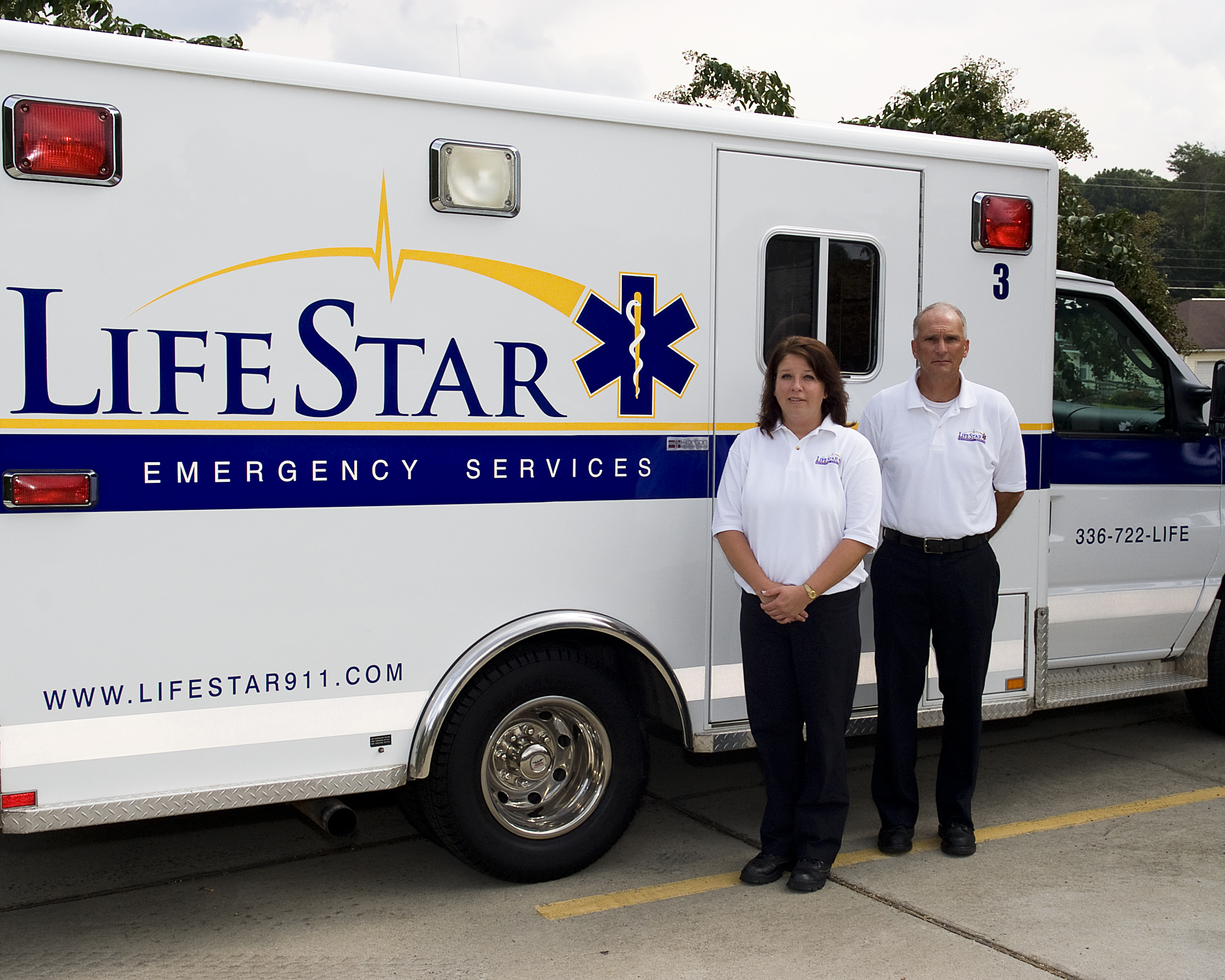 Impeccable service and professionalism will serve as our beacon as we change the face of the private ambulance service industry in the Triad region of North Carolina.